Previous Seton Shields Grants Awarded 2014 - 2019
222 grants awarded since May 2000!
Grants Awarded in 2014
January 2014
A grant has been given to Jonathan Puckett of Richland, MS for planning Clarke-Day-Puckett family reunions, printing genealogical histories on the family, preserving old family artifacts, etc. Jonathan has compiled over 700 pages of related material into two published volumes and is working on a third. He also volunteers his services at local and state archives. And by the way, Jonathan is 15 years old.

February 2014
Carol Franks is on a personal mission to ensure that irreplaceable White County, Georgia documents are preserved. To this end, she creates digital copies of records found only in filing cabinets at the local library and will use her grant for an external hard drive with auto and cloud backup.

March 2014
Myrna Shirey of the Fore-Kin Trails Genealogical Society in Montrose, Colorado will use her grant to purchase a large flatbed scanner for digitizing a variety of records - to include funeral home books, newspaper obituaries,and club logs - of the Montrose area. The society funds the Montrose Genealogy Center that is free to the public and is completely funded by donations and product sales resulting from preservation work.

April 2014
In 2011, the Historical Society of Kent County, one of Maryland's earliest counties, was delighted to receive the donation of a building that will be the future Bordley History Center. The History Center will have both a research library, with computers and databases accessible to the public, as well as a state of the art archival room that will keep the society's collection of negatives, family Bibles, portraits, oral histories, family photo albums and legal documents preserved. Liberty Bliss, a work-study student at the society, requested a grant, explaining that, "under the current director Karen Emerson, we are working very hard to preserve and document the African-American and Hispanic communities that have been in Kent County forever but underrepresented. We are going to begin an oral history project with members of the Hispanic community in the fall, and I am currently working on a proposal to begin a slave genealogy project. In addition to this much needed research center, we are doing our best to fill this crucial need in the historical and genealogical communities. We have the heart, we have the hands, we just don't have the funds." This month's grant is intended to help with the funds part of the equation.

May 2014
My father's entire side of the family is Carpatho-Rusyn, so I've been a member of the Carpatho-Rusyn Society (C-RS) since it first launched in 1994. In fact, I recently had the honor of speaking at the society's 20th anniversary event in Pittsburgh, and as it happens, this grants program has just reached its 14th birthday! So I've decided to celebrate both together by awarding a grant to the C-RS in support of the Carpatho-Rusyn National Cultural Center in Munhall, PA. If you happen to be part Rusyn yourself, please consider joining and/or visiting soon!

June 2014
Normally, I summarize applications when sharing grant awards, but I've decided to let this month's for the El Monte Cemetery Association in California speak for itself. I only hope that a few other cemeteries will take their lead and borrow a few of these ideas!

"Savannah Memorial Park, a pioneer cemetery, recently received historical landmark, number 1046. We serve the genealogical and local community as the historical representation of the collective memories of the pioneers, veterans, infants and families who settled in the San Gabriel Valley during the early 1800s and continues to date. Savannah is open every day to descendants, visitors, students and scholars. We are making changes to the property that will make the cemetery a multi-cultural repository and community asset. Savannah hosts Memorial and Veterans Day ceremonies, "Retiring of the Colors" events and are part of Rosemead's 4th of July Parade. We are partners with the El Monte Historical Museum and Society, as the two cities have a shared and rich historical past. Savannah has self-guided tours made possible by placards next to more than 40 of our founding fathers (and mothers) so that individuals can learn about the people who settled in Rosemead and El Monte, CA. Girl and Boy Scout troops from our area come to help clean the cemetery, work on badges and on special occasions, Savannah hosts "Probing Days" where the kids can come and probe for sunken grave markers. In the near future the Boy Scouts and their fathers will be coming to raise all of our markers so that they are all level in regards to our drought-tolerant landscaping redesign (we are in a severe drought). We want the cemetery to reflect our city's pride, not a neglected dried up weed patch."

July 2014
The ASK GRANNY program provides free genealogical session and materials to senior citizen groups. In 2011 they were awarded the "Outstanding Contribution to the Field of Genealogy" by the Georgia Genealogical Society. The Ask Granny authors have distributed free session materials to civic organizations, librarians, and genealogical societies in 48 states as well as Canada, Australia, New Zealand, and the United Kingdom, and have held more than 50 seminars, helping more than 700 senior citizens in the process. The grant will allow them to supply free materials to still more ASK GRANNY students.

August 2014
The Genealogy & History Department of the Shelby County Public Library provides housing for documentation dating as far back as 1822 for Shelby County, Indiana and surrounding counties. Over 3,500 family and history folders contain invaluable information from Shelby County's earliest organizations and settlers. The grant award will fund the purchase of a mobile scanner that will be used to help visitors preserve valuable family photos and documents, as well as to quickly share these with the library so more information can be added to the department's family files.

September 2014

I loved the book,
Five-Finger Discount
, by Helene Stapinski. Then to learn that a documentary about this dramatic, multi-generational saga – featuring a cast of swindlers, bookies, embezzlers, political "fixers" and mobster wannabes – is in process...well, how great is that? The film will explore how families and cities grow and change, through the medium of Helene's journey from past to present. It's a great story and I'm proud to be supporting the film with a grant award. If you feel as drawn to the story, as I am, you'll be happy to know that you can help bring this film to life, too, by supporting the crowdsourcing project at
Kickstarter
.
October 2014
Leah Chase is known as the "Queen of Creole Cuisine," but she's so much more than that–a patron of the arts, a civil rights leader, a champion of New Orleans–you name it. She's a truly remarkable woman, (and full disclosure: I researched her roots), so when I saw that a documentary of her life is being filmed, I wanted to help make it possible for more people to hear her story. You can help bring the project to life, as well, by pledging your support to the crowdsourcing campaign on
Kickstarter
.
November 2014
Alex Trapps-Chabala began, at age 15, to research his 5th Great Grandfather, Jordan B. Noble, a drummer in Andrew Jackson's militia who played an important role in the Battle of New Orleans. Alex will be attending commemorative events to mark the
200th anniversary of the Battle of New Orleans
. While there, he will be presenting information on the life of his ancestor, who gained fame throughout his life both for his music and his role in the history of New Orleans. The grant award will fund copies of records at the
New Orleans Public Library
to help further Alex's research.
December 2014
The
Simpsonville Genealogical Research Room
is a small, independent genealogical research library currently located in the Senior and Activity Center of Simpsonville, SC. The room consists of several shelves of local history books and research guides, as well as a computer, all to help beginner and advanced genealogists in finding their Simpsonville roots. Much of the initiative to establish the library came from a young man in the community named Andrew Staton. The grant will assist with the cost of applying for 501c3 federal tax exempt status.
Back to Top
Grants Awarded in 2015
January 2015
Crystal Medler Rojas Mora of Kenmore, WA has spent the past six years researching the life of her maternal second great-grandmother, Lucretia Berry Porter Cowan, who, after her move from Maine to Seattle with her two young children in 1912 eventually gained a reputation as one of the best photographers in Seattle. Crystal is planning to write a biography of her ancestor and will be making a research trip to Maine, where she will visit a number of libraries, archives, and historical societies. The grant will help to pay for fees associated with this trip.

February 2015


Caleb Pomeroy will be taking some time to visit his ancestral home in Devon to interview locals, visit archives, and possibly pursue DNA testing. His goal is to contribute to the creation of a comprehensive family tree, by tracing lineage after the sale of the Berry Pomeroy Castle to the Seymour family in 1549, including tracking travels of the family from England to the New World. He'd also like to substantiate more of the castle's history, such as claims that it was one of the last constructed in the old feudal style, as well as to learn more about how the sale of the castle to the Seymour family was conducted. The grant will help to pay for fees associated with this trip.
Photo Credit: Glen Bowman

March 2015


The Huron Shores Genealogical Society has a room at the Robert Parks Library in Oscoda, MI which houses a vast collection of resources and where Society volunteers aid visitors in personal family history quests. The grant will assist with costs associated with a new Society initiative, "A Legacy on Glass" traveling exhibit. This exhibit will explore the photography of Ard G. Emery between 1892-1904, as well as sharing the technological barriers Mr. Emery had to overcome to create his photos of life in the farms, cities, and landscapes of Iosco County, MI. Personal stories behind various photos, which were unearthed in the course of research, will also be shared.

Photo Credit: This photograph by Ard G. Emery is used with the kind permission of the Huron Shores Genealogical Society.

April 2015


Raritan Valley Slavic Cultural and Heritage Society of New Jersey is an organization I've long admired. With a small group of volunteers, they publish an excellent newsletter and orchestrate a number of interesting events that cater to all Slavs – Belarusans, Bohemians, Bulgarians, Carpatho-Rusyns, Cossacks, Croats, Czechs, Lemkos, Lusatians, Macedonians, Montenegrins, Moravians, Poles, Rusnaks, Russians, Ruthenians, Serbs, Slovaks, Slovenes, Sorbs, Wends, and Ukrainians. Phew! I like this inclusive approach and the fact that they share personal recollections, recipes, folk tales, books, traditions – you name it. I often learn about my own ancestral traditions by reading their newsletter, and am delighted to select them for this grant.

May-July 2015


Earl Sundmaker visits churches in the New Orleans area to ask if he can copy their records, then scans, prints and put in binders to present to the church for their use.
Read the full story of Earl's work here.


---
August - October 2015
This quarter, as both requests were modest, I awarded two grants – one to
Rich Custer
and the other to the
White Lake Area Historical Society
.
Rich
has invested a couple of decades traveling around gaining access to Rusyn records that would otherwise vanish, so he's an amazing gift to the
Carpatho-Rusyn community
. The grant will assist with costs associated with a week-long research trip to archives in eastern Pennsylvania and northeastern New Jersey.
(Photo is used with the kind permission of Rich Custer.)
The
White Lake Area Historical Society
is dedicated to preserving their area history for future generations. The Society's latest project is the creation of a series of books that will showcase area families and notable people, places, and events; the grant will help defray the initial costs associated with this project. The Society also has a collection of family banners, many of which are walked in the annual 4th of July parade, as shown in the photo, used with permission from the White Lake Area Historical Society.
Back to Top
---
Grants Awarded in 2016
January - March 2016
This quarter, as all of the requests were modest, I'm awarding
four grants
– to the
Morgan County Public Library
, the S
cott County Historical Society
,
Oak and Laurel Cemetery Preservation
, and to support
'The Rising'
film.
Emily Ford, of
Oak and Laurel Cemetery Preservation, LLC
, works to reunite families with their burial places and tombs in New Orleans Cemeteries.
The grant will assist with costs related to transcribing the records in interment books (located at Louisiana State University) for the tomb of the Société Française de Bienfaisance et D'Assistance Mutuelle, one of the largest structures in Lafayette Cemetery No. 2 in the Central City neighborhood of New Orleans.
The tomb has no names inscribed upon it, so without these efforts to make the names of those buried in this tomb available to family researchers, who in turn can reconnect with their family burial place, those who are buried in this tomb will never be remembered and the tomb will eventually collapse from neglect. (Photo above, showing the tomb and its corresponding interment book is used with the permission of Emily Ford.)
The
Scott County Historical Society of Indiana
makes family history available to the community as a way to provide support and encouragement to a community dealing with some significant challenges. To this end, the grant will assist with purchase costs for a digital camera, digital voice recorder, CDs and CD cases.
'The Rising'
is a film-in-process that will dramatize the Easter Rising Rebellion, the heroic story of a revolution against the British Empire that led to the the birth of a nation, the Irish Republic. Liam Neeson's son, Micheal, is slated to play Michael Collins, the role played famously by his father two decades ago in the movie Michael Collins.
The
Morgan County Public Library
houses a wonderful collection of family histories for Morgan County. Janice Kistler oversees requests for genealogy assistance and provides genealogy research when requested. The grant will assist with the purchase of a wand to scan photographs and documents for digitization and sharing online.
Back to Top
---
April - June 2016
Edwina St. Rose of
The Preservers of the Daughters of Zion Cemetery
told me of the organization's goal to restore and preserve a historic African American burial ground (listed on both the Virginia and National Registers of Historic Places) that was purchased in 1873 by a women's charity.
In addition to their restoration work, the group is researching those buried there in order to help descendants learn more about their ancestors.
The funding from this grant will be used to assist in repairing a damaged grave marker.
Becky Shuff contacted me on behalf of
Terry Cemetery
. She explained that it was established circa 1835 and holds approximately 250 graves, including three Civil War soldiers, and that it has no means of continuous care, so she had undertaken the role of caretaker.
She and her sister, Betty Fox, sought to identify as many of the unmarked graves as possible and published a book, Terry Cemetery, Victor, WV, which included a list of identified graves, obituaries, death certificates, photographs, and military data, as well as a Terry genealogy report.
All proceeds from the sale of the book go to the
Terry Cemetery Fund
for mowing and upkeep expenses. The grant will provide funds for a new lawnmower.
Cecilia Chien was told by her father that her family was descended from a king of the 10th century. She began investigating her roots in 2002 and discovered that she is a 38th generation descendant of King Chien (852-932) who founded a prosperous kingdom in the Yangzi delta.
Her goal is to write an account, "1,000 Years of a Chinese Family," an odyssey back to the land of her parents. She will be visiting China this year to further her research.
Cecilia requested and received funding to cover half of her round-trip airfare to Shanghai for her fieldwork.
Back to Top
---
July - September 2016
This quarter, I'm awarding a grant to Mac Titmus and his co-volunteers of
Long Island Genealogy
. Long Island research can actually be quite challenging, so I'm really happy to support a resource I've found to be so helpful.
Since they never charge for information, the group would like to file for not-for-profit status, which has a number of costs associated with it and the grant will help with these. If you'd like to join me in supporting the service they provide to researchers, you can donate at their site (you'll find a donation button near the top of the home page).
Back to Top
---
October - December 2016
For the final quarter of 2016, I awarded a grant to
The Statue of Liberty-Ellis Island Foundation
to assist with the building of the new Statue of Liberty Museum.
I've long taken a special interest in Annie Moore, the first immigrant to ever arrive at Ellis Island, and as January 1st of this year marked the 125th anniversary of both Ellis Island and her arrival there, supporting the construction of this new museum seemed a fitting tribute.
If you have Ellis Island ancestors and/or would simply like to join me in supporting this project, there's information about how you can contribute
here
.
To apply for a Seton Shields grant, fill out and
submit the form here
.
Back to Top
---
Grants Awarded in 2017
January - March 2017


This quarter, I awarded a grant to the Westside Cemetery Preservation Association to support their work of restoring and cleaning up the gravesites of African American slaves and their descendants, found in cemeteries that have become overgrown and are largely hidden in secluded woods near sugar cane fields in West Baton Rouge Parish, Louisiana.

You can read more about the work of the Westside Cemetery Preservation Association in this newspaper article.

If you would like to join me in supporting the work with WCPA is doing, please consider donating via their GoFundMe campaign.

To apply for a Seton Shields grant, fill out and submit the form here.
---
April - June 2017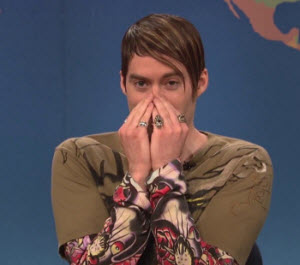 Allen County Public Library Genealogy Center: Seton Shields Genealogy Grant #200!

When I began my grants program back in May 2000, I was just hoping to be able to make a living as a genealogist. Little could I have imagined that I'd still be plugging away 17 years later about to award the 200th grant.

During that time, virtually nothing has remained the same in Genea-Land, so for this special milestone, I decided to celebrate one of the few constants: the Allen County Public Library Genealogy Center.

If you're an American genealogist, ACPL Genealogy Center needs no introduction, but those overseas may wish to view this brochure to learn more. Suffice it to say that it's the Stefon of genealogy in that "this place has everything" – countless books and microfilms, online databases, events ranging from national conferences to summer camps, and world class genealogists like Curt Witcher, one of the first to welcome me into the fold.

The 200th Seton Shields Genealogy Grant goes to ACPL Genealogy Center for whatever use they think would be most helpful.

If you or your organization would like to be among the next 200, please consider applying here. And be sure to keep your eyes open for an upcoming interview about this program to improve your odds of being selected!
---
July - September 2017


The moment I learned about Alec Ferretti's success with obtaining twentieth century New Jersey marriage indexes in conjunction with Reclaim the Records, I knew what my first target would be: my grandparents' marriage.

I've been a professional genealogist for 18 years, and somewhat paradoxically, rarely have time to indulge in researching my own family history, but we all have those gaps that torment us, and this was one of mine. I had to look.

My grandparents were from Wilkes-Barre, Pennsylvania, both children of coal-mining Rusyn immigrants, so logically, they would have married in Luzerne County, PA. But no, the records came up empty. Then I tried nearby counties including Broome in New York as it was once known as a Gretna Green – that is, a place where laws made it easier to get married. Nothing.

My dad – their first child – was born in Harlem in Manhattan, so perhaps they married in New York City? I tried all five boroughs. Nope.

By now, my father and I were starting to entertain the notion that his parents had a common law marriage, and that no record would exist.

But then this New Jersey index arrived. After years of searching, I had resigned myself to yet another disappointment, but still, you have to be thorough, right? So I looked – and there it was!

Oh, the names were butchered – Smolenyak was Smolenisk and Sydorko was Sedurka – but it was them!

For this particular period, the only information provided was the year and certificate number, but I knew for sure the record existed. My first instinct was to order it through the New Jersey State Archives, but their online ordering system only permits requests up to 1916 at the moment, so I turned to professional researchers sending the specifics I had along with the guess that Essex, Hudson, and Union counties (close to New York) were most likely. I struck out twice with people who wanted to help, but weren't available, but this was a case of third time lucky. The last one I contacted was at the Archives when I reached out to her and pulled the record within minutes.

Moments later, I was on the phone with my dad (not a fan of technology, so no computer or smart phone) who insisted that I methodically talk him through every snippet of information in the record. After so many years of waiting, he was sucking the marrow out of the bone, and I was rewarded with stories about the witnesses and other tangential memories.

Coincidentally, I had selected Reclaim the Records for a Seton Shields Genealogy Grant a week or two before all of this transpired because I've been so impressed with the accomplishments of Brooke Schreier Ganz and the organization she's created. I'm sure I would have found the record regardless, but then again, maybe there is such a thing as genealogical karma. Why not find out yourself?

P.S. In the interest of full disclosure, I should mention that I was invited to join the Reclaim the Records board – but this was after I had selected the initiative for a grant and before I had made notification.

As a reminder, you can apply for a Seton Shields grant here.

---
October - December 2017


I have awarded my latest grant to the Sturgis Library of Barnstable, MA to assist with the purchase of materials necessary to make the 15 new collections of family papers and historical materials donated since 2016 ready for use by the public.
Click through to the post for more details and to see how you can join me in supporting the library, which has become a premiere resource for the study of Cape Cod history, genealogy, and the maritime trades.
To apply for a Seton Shields grant, fill out and submit the form here.
---
Grants Awarded in 2018
January - March 2018


Vine Lake Preservation Trust is a nonprofit charitable organization promoting appreciation of the cultural, historical, and natural resources in Medfield, Massachusetts' Vine Lake Cemetery founded in 1651. The Trust maintains an extensive database of persons buried in the four acre Old Section, which is frequently accessed by family historians from across the country researching relatives who earlier resided in the Medfield community. Today the Trust makes available on its website a burial search feature, as well as allowing folks to publish memories of the deceased. They also have a free app available for both Android and Apple users, Vine Lake Cemetery, to assist researchers to locate burial locations using GPS.
The grant will support enhancement of the website search feature and the app with photographs of 18th Century gravestones and their identified carvers. The edited photos will be uploaded from the Trust's photo database and linked to the corresponding burial sites.
To join me in supporting their efforts, please consider making a donation.
Judy Purkiss, a professional genealogist based in Western Australia, has been awarded a grant to assist with photographing and indexing the Busselton Letters Book, a record of police correspondence in the area covering 1902 – 1913. The book records incidents such as robberies, fires, accidents and murders and lists the names of those people involved and a summary of the incident and investigation. Once photographed and indexed, a copy will be sent to the Western Australian Genealogical Society so anyone researching Western Australian ancestors will have access to the information.
The General N.B. Baker Library of Sutherland, Iowa is a public library which began development of the Northwest Iowa Historical and Genealogical Research Area in 2016. The Research Area contains books related to Iowa history and genealogy as a whole; books related specifically to the history and genealogy of O'Brien County (Iowa) and the eight surrounding counties; a digital material collection including county histories, military rosters, and diaries; and a cemetery index which includes printed obituaries for people buried in area cemeteries and those from Sutherland who are buried elsewhere. The library is now starting a new initiative to make digital copies of any photos related to Sutherland and the surrounding areas.
The grant will provide funds toward the purchase of a scanner for converting larger documents, photos and objects to a digital format.
---
April – June 2018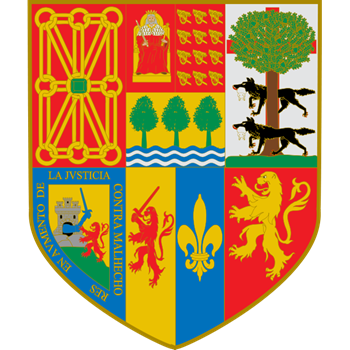 My latest grant has been awarded to Oisín Breatnach.

Oisín sought and received funding to support him with the research, digitizing, processing of and archiving of information relating to the Irish between 1570 and 1920 from old documents in archives of the Basque country.

To apply for a Seton Shields grant, fill out and submit the form here.

Image Credit: SanchoPanzaXXI
---
July – September 2018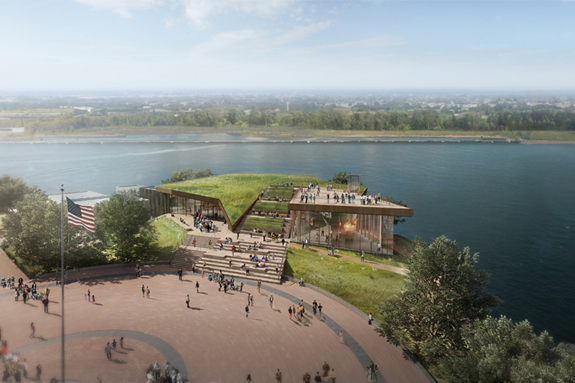 I'm delighted to announce this quarter's grant in support of the Statue of Liberty Museum that's being constructed by the Statue of Liberty-Ellis Island Foundation. So many of our ancestors' first glimpse of America was Lady Liberty and her iconic image has become a symbol of freedom admired around the world. I'm excited to make a modest contribution to a museum that will tell her story to our descendants for generations to come.

To apply for a Seton Shields grant, fill out and submit the form here.
---
October – December 2018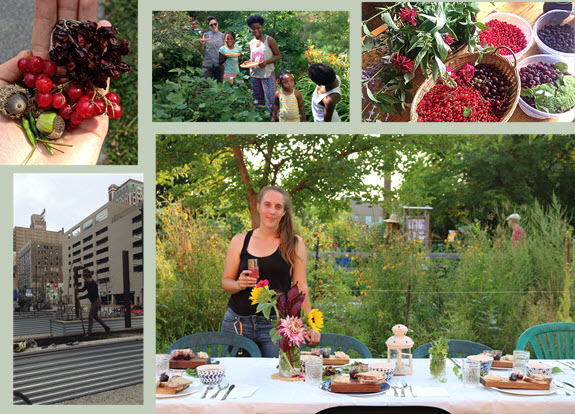 My third and final grant for Q4 2018 was awarded to loveren collections, an organization with the aim to reconnect people to the land and everyday perennial plants. The grant funds will assist with the purchase of books for research in European ancestral herbalism and ceremony (specifically from the Carpathian Mountains and Eastern Europe), which could be accessed as a free library source through the Permaculture Teaching Institute in Chicago.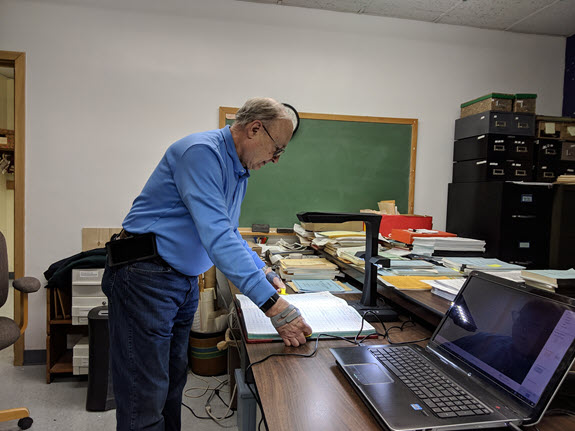 The second of three grants this quarter has been awarded to the Knox County Genealogical Society. The grant funds covered the cost of a special camera and software for photographing and digitizing church records and other historical books, some of which date back to the early 1900s.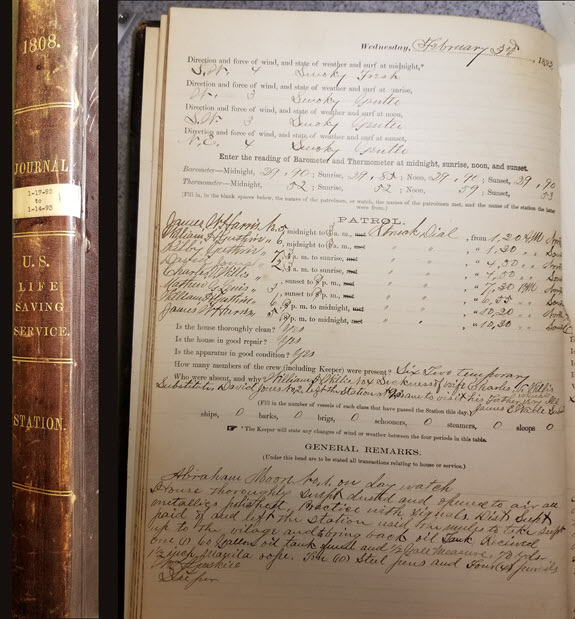 My latest grant has been awarded to Donna J. Weathers. The grant funds will help to cover the costs of compiling and publishing digitized records of the men who served as Surfmen in the U.S. Lifesaving Service.

To apply for a Seton Shields grant, fill out and submit the form here.
---
Grants Awarded in 2019
January - March 2019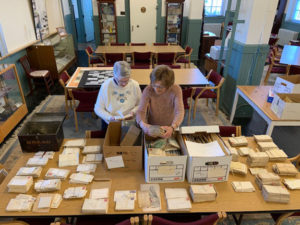 The second of two grants Q1 2019 has been awarded to The Historical Society of Harford County. Grant funds will assist with purchase of the materials necessary to process and store the 1,088 letters in the collection of the late Nancy Webster Barnes, which was recently donated for genealogists and historians to research and explore.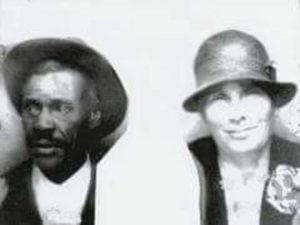 The first of two grants this quarter has been awarded to Regina Dillard. Grant funds assisted with the cost of Y-DNA testing of the only two men of her grandmother's generation left in the family who could be tested, ages 86 and 72.
---
April - June 2019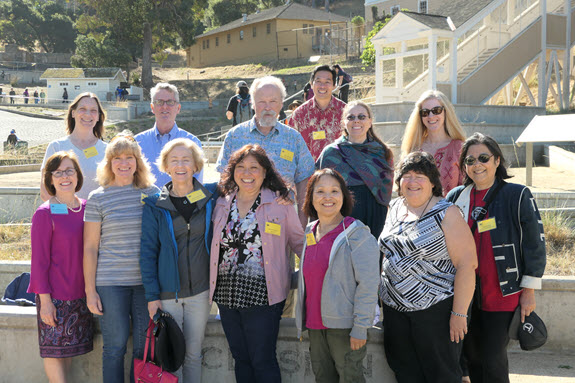 This quarter's grant was awarded in support of the educational programming offered by the
Nichi Bei Foundation
, a nonprofit organization dedicated to keeping the Japanese American community connected, informed, and empowered.
---
July - September 2019



This quarter's grant was awarded to mitoYDNA, a group which has created a web-based database, where users can upload Y-DNA and mitochondrial DNA, as well as utilize DNA matching, analysis and tools to help further their genealogical research.
---